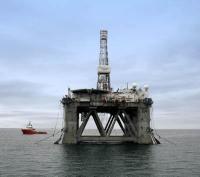 Rosneft agreed to acquire a 40% stake in Arctic Russia B.V. from Enel, which will lead to Rosneft's indirect ownership of a 19.6% stake in SeverEnergia. The stake will be acquired by NGK Itera, a subsidiary of Rosneft, which is a center consolidating gas assets within Rosneft group.
The transaction will help considerably increase Rosneft recoverable gas reserves, and will create a solid ground for consistent implementation of the Company's gas strategy, aimed at gas production increase to 100 bcm per year and transformation of Rosneft into the largest independent gas producer in Russia.
The transaction is valued at 1.8 billion USD and its completion is subject to regulatory and other approvals.
The parties also continue to work actively on developing cooperation in the area of gas supplies.