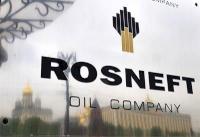 Rosneft and ExxonMobil joint venture company Karmorneftegaz began drilling of Universitetskaya-1, the Russian Federation's northernmost well using the West Alpha rig.
The start of the drilling was launched by Russian President Vladimir Putin during a teleconference with head of Rosneft Igor Sechin and head of ExxonMobil Russia Glenn Waller who were both present in the Kara Sea. Special representative of President of the Russian Federation on international cooperation in the Arctic and Antarctic, member of the Board of Directors of Rosneft Artur Chilingarov and North Atlantic Drilling representative Jan Tore Theimann also took part in the ceremony.
"The start of exploratory drilling in the Kara Sea is the most important event of the year for the global oil and gas industry. As a result of this work we are planning to discover a new Kara sea oil province. Developing of the Arctic shelf has a huge multiplicative effect on the whole Russian economy" - said Igor Sechin.