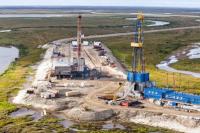 Rosneft has signed an agreement with NOVATEK to swap assets. 40% of shares in Artic Russia B.V. held by Rosneft will be swapped for 51% shares in Sibneftegas held by NOVATEK. The transaction does not involve any cash payments.
Upon completion of the transaction, Rosneft, already holding a stake in Sibneftegas, will consolidate 99.94% of shares in this company.
The transaction was approved by Rosneft Board of Directors on December 20, 2013, and will be completed after the necessary approvals from regulating bodies are received.
The transaction allows Rosneft to gain control over first-class gas asset at commercial development stage, consolidate its financial and operational results and improve the quality of its corporate procedures in exchange for an effective minority stake in SeverEnergia.