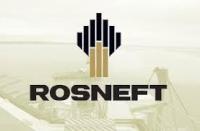 Rosneft has entered into definitive documentation to acquire 49% stake in Petrocas Energy International Limited (Petrocas), creating the joint venture (JV) for its activities in the South Caucasus region.
The deal represents an important growth opportunity for Rosneft – Petrocas owns and operates high-quality storage assets in one of the main oil and oil products logistics hub in the region. Through the JV Rosneft will considerably expand its presence in the region, amplify its geographic reach, and further diversify its supply routes options.
The JV equally allows Rosneft to deepen its participation in the oil products trading market of Central Asia and South Caucasus, regions with high growth potential. Finally, the deal is an opportunity for Rosneft to enhance Petrocas' leading position in Georgia's retail market by offering stable supply of quality products and services to end-customers.