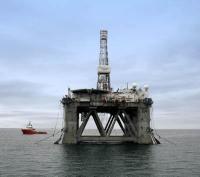 On October 22, 2013 Rosneft and Sinopec signed the Memorandum on prepaid export contract. The Agreement was signed by Igor Sechin, Rosneft President and Chairman of the Management Board, and Fu Chengyu, Chairman of the Sinopec's Board of Directors in the presence of Dmitry Medvedev, Prime Minister of the Russian Federation, and Li Keqiang, Premier of the State Council of PRC.
The Memorandum assumes supplies of crude oil in the volume of up to 100 mmt for 10 years starting from 2014 based on advance payment. The Memorandum also assumes an opportunity for partial crude oil replacement with petroleum products. The value of crude oil sales will match the prices received by Rosneft through regular tender bidding.
Commenting on the signing, Igor Sechin said: "The agreements reached today are the evidence of consistent development of large-scale cooperation with our Chinese partners. The agreement will help Rosneft arrange additional funding for exploration and production projects and construction of the necessary infrastructure".