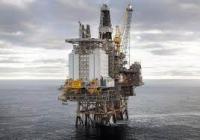 Ross Offshore has acquired 60% in the IT Company, Network Scenario. The new company will be integrated in Ross Offshore as a separate business unit and will be named Ross Netscenario. Mr. Stian Brekke will be CEO of Ross Netscenario.
Ross Offshore has, for several years used Network Scenario as a provider of IT services in operation, hardware deliveries, counseling and development. The two companies have in collaboration, developed several innovative solutions including visualization and seamless remote operation for complex applications, targeting the oil and gas industry.
This cooperation has resulted in what the companies see as great opportunities working even closer together, and to complement the established environment that exists in this area today.