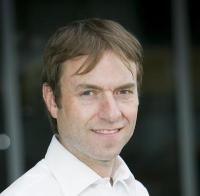 Subsea specialist ROVOP has expanded its fleet of remotely operated vehicles (ROVs) by taking delivery of four new hydraulic work class systems with a further four new ROVs expected later in the year.
The company has invested $20million (over £12 million) in the four hydraulic Schilling HD work class ROVs, which were delivered during January, and is actively working to grow its offshore team by 50 to 110 to expand its provision of best in class ROV service to the oil and gas industry.
ROVOP has also invested in its own ROV simulator for its in-house Academy in order to further develop the training and competence of its offshore staff. Addressing the talent shortage in the subsea industry, the Academy seeks to build skill and competence in offshore personnel whatever their current career level. The £250,000 simulator enables ROV pilots to hone their skills onshore, in physics-accurate conditions.