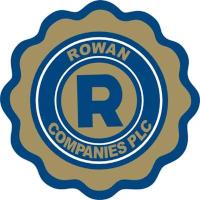 Rowan Companies has updated its monthly report of drilling rig status and contract information as of June 25, 2014.
Notable events in the current report include: ◾Rowan Relentless: Entered into a two-year contract with Freeport-McMoRan Oil & Gas LLC, a subsidiary of Freeport-McMoRan Copper & Gold Inc., that will add approximately $425 million to Rowan's current contract backlog.
The drillship is expected to be delivered at the end of March 2015 and operate in the U.S. Gulf of Mexico starting early third quarter 2015. TheRowan Relentless is the fourth and final drillship in Rowan's current construction program.
With the award of this contract, all four of the Company's ultra-deepwater drillships are now under long-term contracts.