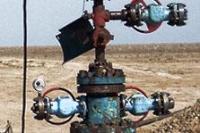 Roxi Petroleum updates the market with news of the Galaz Contract Area in which it holds an interest of 34.22 per cent.
Roxi notes the announcement made by Xinjiang Zhundong Petroleum Technology Co. in connection with the potential acquisition of 100% of the Galaz Contract Area for an aggregate consideration of up to $100 million including the assumption of debt and for which it has been granted an exclusivity period to 31 January 2015.
Roxi confirms that although there is no certainty that a sale will be concluded on the terms disclosed, it has entered into a non-binding heads of terms and is working with Xinjiang Zhundong and the other shareholders in Galaz to complete the sale of Galaz on the terms disclosed below and expects to make a further announcement once all the relevant legally binding agreements have been entered into.