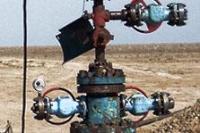 Roxi makes deep discovery at its flagship BNG asset.
Background
The BNG Contract Area is located in the west of Kazakhstan 40 kilometres southeast of Tengiz on the edge of the Mangistau Oblast, covering an area of 1,561 square kilometres of which 1,376 square kilometres has 3D seismic coverage acquired in 2009 and 2010.
Roxi has a 58.41 per cent interest in the BNG Contract Area.