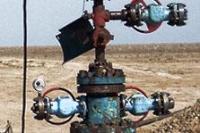 Roxi is pleased to further update the market with news of progress at its flagship BNG asset and progress on the completion of the sale of Galaz.
BNG Operational Update
The BNG Contract Area is located in the west of Kazakhstan 40 kilometers southeast of Tengiz on the edge of the Mangistau Oblast, covering an area of 1,561 square kilometers of which 1,376 square kilometers has 3D seismic coverage acquired in 2009 and 2010.
Roxi has a 58.41 per cent interest in the BNG Contract Area.
Since 9 March 2015, the date of the last operational update, the Company has been working to clear the blockage at a depth of 3517 meters.
Despite our continued efforts the well remains blocked. To date we have sought to clear the blockage as cheaply as possible but these cost-effective techniques have yet to prove effective. We are therefore seeking to use additional specialist equipment and may need to bring in additional assistance to complete the operation. Further specialist equipment is due on site this week and we will continue to update shareholders as the work progresses.