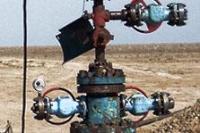 Roxi Petroleumis pleased to further update the market with news of progress at its flagship BNG asset.
Deep Well A5
The well was spudded in July 2013 and drilled to a total depth of 4,442 meters with casing set to a depth of 4,077 meters to allow open hole testing. Core sampling revealed the existence of a gross oil -bearing interval of at least 105 meters from 4,332 meters to at least 4,437 meters.
As previously reported the well was difficult to drill with a salt layer of approximately 130 meters and high temperatures and pressures at the lower depths. This required the extensive use of heavy drilling fluids to control the pressures in the well during drilling. Additionally equipment became stuck in the well with a stuck pipe at the bottom.