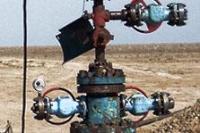 Roxi Petroleum update the market with developments at its Galaz asset, in which Roxi has a 34 per cent interest.
The Galaz block is located in the Kyzylorda Oblast in central Kazakhstan. The Contract Area was extended on 10 January 2011 to 179 square kilometres and now includes significant exploration upside on the east side of the Karatau fault system, as well as the NW Konys development.
Pilot production commenced on 19 January 2012 following approval of the NW Konys Pilot Production Plan from the Ministry of Oil and Gas, with emissions and flaring permits received from the relevant authorities.