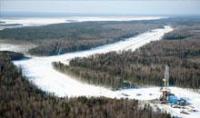 Ruspetro plc says that, under the terms of its Relationship Agreement with Mastin Holdings Limited, the Board of Directors has approved the nomination of Mr Sergey Gordeev as a Non-executive Director of the Company. Mr Gordeev's appointment is effective immediately.
Mr Gordeev is President and CEO of PIK Group OJSC, a leading Russian real-estate developer, where he is also a major shareholder, and a major shareholder of FC 'Otkritie'. In 2005 Mr Gordeev founded Horus Capital, which remodelled industrial buildings for commercial real estate prior to its sale in 2010.
From 2005-2010, Mr Gordeev was a member of the Federation Council in the Federal Assembly of the Russian Federation. Mr Gordeev is the founder and President of the Cultural Heritage Support and Preservation Foundation "Russian Avant-Garde" which carries out conservation of cultural heritage objects.