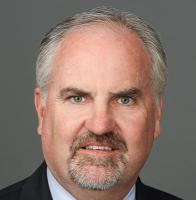 Borets has appointed several executive-level professionals to lead Borets, U.S.
Keith Russell has been named president of Borets, U.S., and Jeremie Alley as global marketing manager, in Houston; and Mark Wynot as vice president of operations in Tulsa, Oklahoma.
Russell was promoted to president of Borets, U.S. after six months as vice president of international marketing. In his new role, Russell will be responsible for integrating Borets' strategic growth initiatives into the domestic ESP and horizontal pumping systems (HPS) markets.
Previously, he spent 26 years working for Schlumberger in various positions. Russell earned a degree in petroleum engineering from the University of Wyoming.