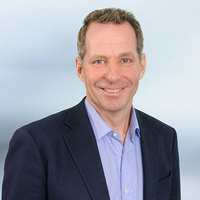 Rystad Energy, an independent oil and gas consulting services and business intelligence data firm offering global databases, has announced it will acquire Sustainable Energy Research Analytics (SERA), an Australian data analytics and advisory company for the renewable energy sector.
SERA will enable Rystad Energy to provide its clients with market intelligence across large-scale solar, wind and energy storage sectors.
"We already have a very granular approach to the oil and gas sector, and this acquisition will provide us with similar granularity for the renewable sector, enabling us to advice both operators, suppliers and investors in the renewable sector. I have been very impressed by the data coverage of SERA, breaking down wind and solar projects into its single components" says Jarand Rystad, CEO of Rystad Energy.
The inclusion of SERA, establishes Rystad Energy's presence in Australia to better service existing clients and the industry.
"We are delighted to be part of the Rystad team," says Gero Farruggio and Ben Willacy, founding Directors of SERA. "The pace of innovation and change in the new energy sector is increasing the demand for high quality data and analytics for companies to make the best decisions. As part of Rystad Energy, we can deliver what clients are asking us for – global coverage at the quality and service our clients are used to in Asia." escorts sexoprague
"Rystad Energy is well positioned to deliver comprehensive analysis on the evolving Australian renewables and gas markets," says Jarand Rystad, CEO of Rystad Energy.