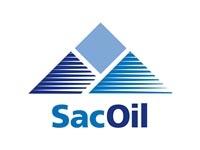 SacOil is pleased to provide the following update on the Company's on-going operational activities in the Democratic Republic of Congo (DRC), Nigeria, Malawi, and Botswana.
SacOil, under the guidance of its new board of directors, remains focussed on delivering its vision to build a balanced portfolio of assets from exploration to established production and cash flow in Africa.
The Company is pleased with the progress of its existing portfolio of exploration and appraisal assets, and continues to evaluate a number of opportunities to secure new value accretive acreage in other established and prolific African hydrocarbon basins.