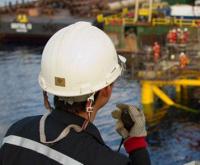 The bond has a term of 6 years and 1 month and will be repaid as a bullet at maturity. The bond carries a coupon of 9.75 percent and will be issued at par. Settlement date is expected to be 6 December 2013 and an application will be made to list the bond on the Nordic ABM or the Oslo Stock Exchange.
The proceeds from the bond issue will be used for the general corporate purposes of the Group, including the refinancing of the Group's existing US$50 million Kerendan Bridge Facility and, at Salamander's discretion, up to US$100 million of Convertible Bonds.
Post these transactions, Salamander's debt portfolio will be simplified to a secured 7-year Reserve Based Lending Facility (up to US$350 million) and the unsecured bond, with the Group's net debt position remaining largely unchanged. Salamander's weighted average cost of borrowing across its portfolio will then be approximately 6.2 percent.