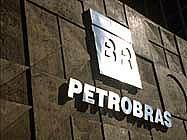 Petrobras has announced that its executive board has approved exclusive negotiations with the company Alpek, on a 60-day basis, renewable for a further 30 days, for the sale of its stakes in Companhia Petroquímica de Pernambuco (PetroquímicaSuape) and Companhia Integrada Têxtil de Pernambuco (Citepe).
Alpek is a publicly traded Mexican petrochemical company and a leading producer of PTA and PET worldwide.
The final terms and conditions of the transaction are still subject to negotiation, as well as approval by the responsible bodies at Petrobras and Alpek and by the competition supervisory body CADE (Administrative Council for Economic Protection).
The sale of PetroquímicaSuape and Citepe, conducted through a competitive bidding process, is part of the Petrobras 2015-2016 Divestment Plan.