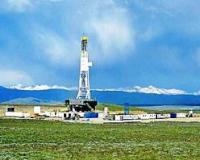 The infill development drilling of North Stockyard continues with the immediate fracking of 3 Three Fork wells (Bootleg 6, 7 and 8).
Drilling operations of the easterly Three Forks wells (Ironbank 4 and 5) have progressed according to plan. During the fracking operations, the field was shut in to protect the existing well bores. This shut in period is expected to be lifted late in November following the completion of the immediate fracking program.
The current status of each well is set out below with separate tables for each drill pad:
Bootleg 6 and 8 fracks have been completed. Both frack jobs were 25 stages, 3.5 million pound treatments. The Bootleg 7 frack job is underway.