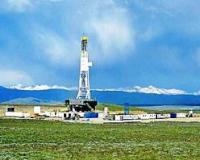 Frac operations in the Blackdog well are expected to take place following fracture stimulation of the Little Creature 3-15-14HBK well. Due to harsh weather conditions and subzero temperatures, the fracture operations have been delayed. Fracture stimulation is now expected to take place within the next two weeks.
Coopers 2-15-14HBK (SSN WI 27.7%) and Tooheys 4-15-14HBK (SSN WI 27.7%)
Fracture stimulation operations on the Coopers and Tooheys wells were completed, and both of the wells are currently shut-in. Flow-back operations on these wells will commence following fracture stimulation on the Little Creature well.