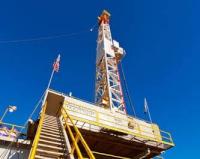 Samson Resources Corporation has entered into a Restructuring Support Agreement (RSA) with certain second lien lenders that hold 45.5% of the second lien obligations and existing equity owners. The proposed balance sheet restructuring would significantly reduce Samson Resources' overall indebtedness and result in an investment of at least $450 million of new capital into the business.
As a result of the RSA, Samson Resources will not make the interest payment due under its Senior Notes Indenture on August 17, 2015. Instead, the Company intends to use the 30-day grace period to build broader support for the restructuring and continue efforts to document and ultimately implement the reorganization transaction as part of a Chapter 11 filing.
Samson Resources has been and continues to work closely with its suppliers and business partners to ensure business continues uninterrupted. The Company fully expects and intends to continue producing oil and gas from its existing operations, maintain its current staffing and pay royalties at all times.