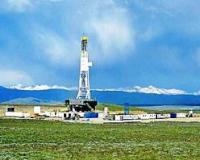 Samson advises that it is in the process of selling its interests in the Rennerfeldt 1-13-H and the Rennerfeldt 2-13H well bores for a net $200,000 over the costs incurred to date. Samson's decision is based upon its technical review of the production performance of the middle Bakken wells in and adjacent to the North Stockyard project.
This review led Samson to conclude that there is a correlation between lateral length, number of frac stages, proppant volume placed and both the production performance and ultimate recoverable reserves. The sale does not include any acreage.
Samson's assessment of these two wells does not indicate a correspondingly critical assessment of other wells in the North Stockyard Project.