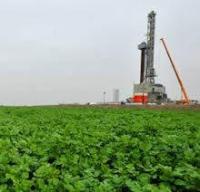 In a continued effort to streamline operations and move San Leon towards near-term production and cash flow in Poland, and following continued due diligence and on-going technical analysis of the existing assets owned by Alpay Energi A.S. (Alpay), the Company has decided to modify the investment approach in Turkey, to evaluating specific project farm-ins.
Consequently, the decision has been made not to proceed with the Share Purchase Agreement (SPA) between San Leon and Alpay / Server Fatih Alpay relating to 75 per cent. of Alpay in Turkey, originally announced on 25 September 2013.
The Company has determined that its capital will be better spent in Poland, particularly in the Baltic Basin where San Leon's Lewino-1G2 well shows great promise for shale gas production in the northern Baltic Basin of Poland.