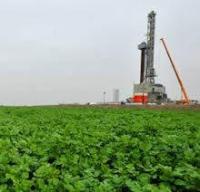 San Leon Energy plc provides an operational update across a number of its assets.
3-Well Drilling Programme in Karpaty and Permian Basin, Poland
The second well in the 3-well programme, Gieraltowice on the Bielsko-Biala concession in Karpaty, has now been completed and tested and is being plugged and abandoned.
All planned targets were penetrated. Low gas rates were achieved but the thick sandstone primary target reservoir did not have a sufficient seal, and thinner sands associated with the expected coal beds were insufficient on their own to provide commercial rates during testing. The net cost to the Company for its 60% equity in the well is expected to be below €1 million.