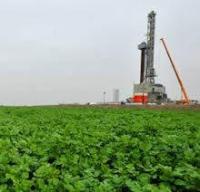 San Leon Energy announces a reduction in its Polish licences in line with the Company's new long-term strategy, announced in June this year, to reduce the exploration component of its portfolio and focus on appraisal, development and production, and thus securing near-term operational cash flow.
In order to reduce costs the following Polish licences are being removed from the current portfolio: •Czersk (relinquishment) •Budzów (relinquishment) •Ilawa (relinquishment) •Praszka (relinquishment) •Bieszczady area (Blocks 437, 438, 456, 457, 458 and the Company's interest in partial Blocks 416, 417 and 436 - taken on by PKN ORLEN, who have assumed past and future benefits and liabilities)
Oisin Fanning, San Leon Executive Chairman, commented,'As part of the Company's new strategy to focus on development and production, enabling San Leon to transform into a near-term cash-generating producer, the Company has made the decision to remove some of its Polish acreage. The decision is also required as a result of the introduction of significant yearly licence fees in Poland over the past couple of years. The Company remains committed to its remaining acreage in Poland, which includes the Baltic Basin shale licences and the recently announced gas discovery at the Rawicz field.
This portfolio adjustment is just one of a number of actions the Company will be taking over the coming months to execute the new strategy and we look forward to updating shareholders in due course.'