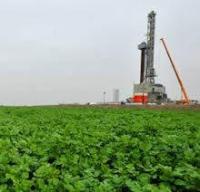 San Leon Energy has spudded the Gieraltowice well, which is the second well being drilled in the Karpaty area in Poland.
The Gieraltowice prospect is on the Bielsko-Biala concession in Karpaty and is targeting 4 Bcf of mid-case recoverable gas in two target reservoirs - the Upper Carboniferous sandstone being the primary target with the Lower Carboniferous limestone as a secondary target. San Leon Energy holds 60% and is operator of the concession, with PGNiG holding the remaining 40%.
The drilling of the well is expected to be completed in the next few weeks, with any well testing occurring immediately afterwards.