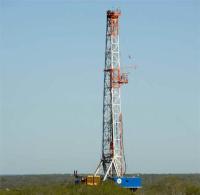 Sanchez Energy Corporation has closed the previously announced acquisition of Eagle Ford Shale assets from wholly-owned subsidiaries of Royal Dutch Shell plc with an effective date of January 1, 2014.
Including the approximate $51.1 million deposit previously paid, total consideration for the acquisition was approximately $553.5 million, comprised of the $639 million purchase price less approximately $85.5 million in normal and customary closing adjustments.
The final purchase price is subject to further customary post-closing adjustments. The transaction was funded from cash on hand from a portion of the net proceeds from our previously issued $850 million senior unsecured 6.125% notes due 2023.