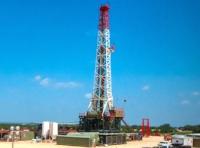 Sanchez Energy Corporation announced that Senior Vice President and Chief Operating Officer Joseph DeDominic has resigned to pursue a new opportunity. Chris Heinson, Senior Manager of Reservoir Engineering, will assume the role of COO on an interim basis. These management changes are effective at the beginning of January, 2014.
"We greatly appreciate Joe's valuable contributions to the company and wish him and his family all the best in his new endeavor," said Tony Sanchez Jr., Sanchez Energy's Executive Chairman.
Tony Sanchez III, Sanchez Energy's President and Chief Executive Officer, added: "I have enjoyed working with Joe and will miss his leadership and knowledge. One of our greatest accomplishments over the past year has been depth and quality of the team that we have built at Sanchez Energy and I am confident that we will not miss a beat as we transition the chief operating office role. Following on Joe's leadership and our record of accomplishments this year, we are in a strong position to achieve sustainable growth, both operationally and financially and we are looking forward to an outstanding 2014. Over the past several days our net production has been approximately 20,000 boepd and at this point, we expect that we will exceed the top end of our guidance for the current quarter, which speaks highly of the entire operations team and our asset base."