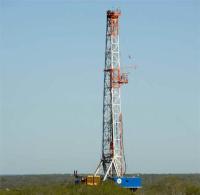 Sanchez Production Partners LP has executed and closed an agreement with Sanchez Energy Corp. to acquire wellbore interests in certain producing oil and natural gas wells in the Eagle Ford Shale for aggregate consideration of $85.0 million, subject to normal and customary closing adjustments.
The transaction has an effective date of January 1, 2015 and was financed by SPP with a combination of preferred equity raised in a private placement, common units, borrowings under an amended and restated credit facility, and available cash.
Key characteristics of the Eagle Ford Acquisition include: •Producing assets: 59 wellbores in the Palmetto Field in Gonzales County, Texas. •Escalating working interest: Average working interest of 18.2% in 2015 increases to 26.1% on January 1, 2016; 33.5% on January 1, 2017; 40.6% on January 1, 2018; and 47.5% on January 1, 2019 for the remaining life of the wellbores. •Production: As a result of the escalating working interest transaction structure, average production of approximately 1,000 BOE/D net to SPP's interest is expected from the wellbores over the period 2015 through 2019, with production following declines characteristic of MLP assets thereafter.