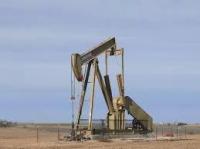 SandRidge Energy, Inc. has made changes in leadership within its executive management team.
Craig A. Johnson, 47, has been promoted to Executive Vice President of Operations. Mr. Johnson joined the company in July 2007 as Vice President of Operations and has served as a Senior Vice President in operational roles since June 2011.
Prior to joining SandRidge, Mr. Johnson was Operations Manager for the Eastern Division of Samson Resources, having also served in various engineering and asset management positions in the Gulf Coast, Mid-Continent and Southeastern regions. Mr. Johnson graduated from Texas A&M University with a Bachelor of Science in Petroleum Engineering.