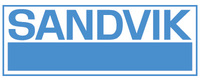 Sandvik, a developer and producer of advanced stainless steels, special alloys, titanium and other high-performance materials, has seen double digit growth in the Europe, Middle East and Africa (EMEA) region over the past three years.
Earlier this year, the company established its regional oil and gas headquarters in Dubai, United Arab Emirates, to increase delivery of local services and products for customers. In addition, there have been increased activities in Abu Dhabi, Saudi Arabia, the Eastern Mediterranean, North Africa and Nigeria where the company secured a significant project to supply oil and gas control and chemical injection lines.
The order saw Sandvik providing approximately 100,000 feet of control and chemical injection lines (flatpacks) for a deepwater project offshore Nigeria via its recently opened facility in Brazil.
The lines were supplied using Alloy 825, an industry standard material with high mechanical strength and corrosion-resistant properties that are cost-efficient. The lines can normally take up to 16 weeks to be delivered, but having materials in stock meant Sandvik was able to cut the delivery time to five weeks from placement of the order.
Phil Cherrie, Regional Sales and Marketing Director, Oil & Gas, Europe, Middle East and Africa (EMEA), Sandvik, says, "Africa is one of the focus markets for our geographical expansion this year. While we've been active in EMEA for over 30 years, we are now seeing increasing activities and huge potential for the oil and gas industry in this part of the world. We see growth opportunities to further expand supply of our oil and gas product portfolio, particularly our range of control and chemical injection lines, which are designed for the challenging conditions of the African deepwater subsea environment."
He adds, "The project win in Nigeria showcases our commitment to the market, and we will continue to work together with our customers to provide end-to-end capabilities including in-house encapsulation, flushing, filling, pressure testing as well as services that enable companies to go further with our high-performance materials."
Later this month, Sandvik will be exhibiting at the Abu Dhabi International Petroleum Exhibition and Conference (ADIPEC) 2017, where it will showcase its wide range of tube products. These include hydraulic and instrumentation tubing, heat exchanger and high temperature tubing, control lines, umbilicals and OCTG tubing.
"As the world's economy gradually recovers from uncertain oil prices, industry players are now looking for solutions that would enable them to identify and fulfil new opportunities. At Sandvik, we are seeing more customers in various industries exploring cost-effective ways to upgrade existing systems. We look forward to showcasing our high-performance tubular materials to our industry peers at ADIPEC 2017," says James Doughty, Regional Sales Director, Tube Core & Standard, MENA, Sandvik.
Sandvik's hydraulic and instrumentation tubes are optimized for hardness allowing for easy, reliable bending and consistent quality. Since 1980, over 100 million metres of H&I seamless stainless tubing have been supplied to customers worldwide.
The company's oil and gas offerings include control lines that are highly resistant to pressure, high temperature and adverse conditions; umbilical tubes with high corrosion resistance and excellent mechanical properties to cope with extremely adverse conditions; and downhole casing and production tubing (OCTG) that can cope with aggressive environments found in sour wells.