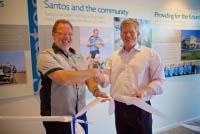 Australia's Santos Ltd. announced that at its Nov. 26 Investor Seminar, the company noted that it was considering a potential European hybrid issue, subject to acceptable market conditions.
Since that date, the oil market has experienced considerable volatility following OPEC's announcement that it would maintain existing production levels.
In response to this marked change in market conditions, Santos has decided to defer any hybrid issuance until market conditions are more conducive to issuing such instruments.