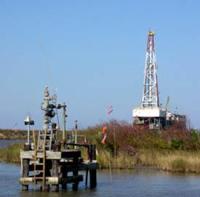 Saratoga Resources, Inc. announced new staffing in its Covington, Louisiana office. Joining Saratoga are Richard Miller, Gary Pierce, Brenda Reilly and Bobby Sanford.
Richard Miller has joined Saratoga as a Senior Petroleum Engineer. Richard holds a B.S. in Petroleum Engineering from Louisiana State University.
Richard has broad petroleum engineering experience, including managing field production, well work and optimization projects, preparing drilling program AFEs and managing new drill completions. Richard's prior experience has been with Occidental Petroleum Corporation.