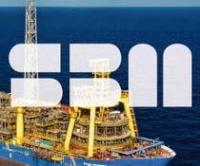 SBM Offshore has entered into an agreement to sell the DSCV SBM Installer, a Diving Support and Construction Vessel (DSCV), to OS Installer AS for US$150 million in cash.
OS Installer AS is a newly established joint venture between Ocean Yield ASA (75%) and SBM Offshore (25%). Both parties have signed a memorandum of agreement, and SBM Offshore will charter the vessel under a long-term bareboat charter for a fixed period of 12 years. The Company will have certain options to acquire the vessel during the bareboat charter period, with the first option exercisable after five years.
The transaction is expected to close before the end of 2014 and is subject to final agreement on bank financing.
The DSCV SBM Installer is a state of the art multi-purpose Diving Support and Construction Vessel (DSCV), based on the MT-6024 design from Marin Teknikk in Norway and built to DNV rules and international regulations.