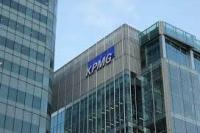 North-east Scotland based businesses operating in the energy sector expect the Middle East market to become increasingly important to their operations in terms of market share over the next three to five years, according to professional services firm KPMG.
KPMG surveyed a cross section of more than 30 senior executives from predominantly oilfield services and energy-focused technology businesses at a special seminar in Aberdeen last week focusing on business opportunities and risks in the region.
The Middle East represents an enormous market for UK-based businesses in the energy sector with opportunities spanning oil and gas, power generation and renewables. Projects underway or planned in the region are currently valued in excess of US$3 trillion, according to the Middle East Economic Digest.
Tax leaders from KPMG's offices in Oman, Saudi Arabia, United Arab Emirates and Kuwait presented at the event as part of a series of visits to Houston, London and Aberdeen, exploring the opportunities and challenges to doing business in the region with a special focus on the oil and gas industry.