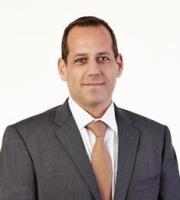 The Board of Seadrill Limited has announced the appointment of Anton Dibowitz as Chief Executive Officer with effect from 1st July 2017. Anton Dibowitz will succeed Per Wullf who will remain a Director of the company.
Anton Dibowitz, currently Chief Commercial Officer and Executive Vice President, will be appointed Chief Executive Officer, effective 1st July 2017 following a succession planning process that was implemented during 2016.
Per Wullf will continue as CEO until the end of June. Mr. Wullf will continue as a Director of the company.
John Fredriksen, Chairman of the Board, says, "Anton has a strong industry track record and has taken roles of increasing responsibility during his 10 years at Seadrill, including the day to day business administration at Seadrill since 2016. We are confident that this succession plan provides Seadrill with the right combination of continuity and stability as the company works to complete its financial restructuring aimed at building a bridge to a recovery and achieving a sustainable capital structure."
"With Per remaining as a Director, Seadrill will continue to benefit from his in-depth industry experience, fleet knowledge and strong relationships. I would personally like to thank Per for his outstanding contribution as CEO of Seadrill and look forward to continuing to work with him for the years to come," adds Fredriksen.
Anton Dibowitz, CEO designate, says, "I am deeply honoured that the Board has appointed me to succeed Per as Chief Executive Officer of Seadrill. We have a world class business with high quality people, a young and modern fleet and strong client relationships. There are short term challenges to overcome in Seadrill and the industry but I look forward to playing my part in returning Seadrill to growth, together with the great team we have working here."
Per Wullf, CEO and President of Seadrill says, "I am immensely proud of my time at Seadrill, first as Chief Operating Officer and for the past four years as Chief Executive Officer. After 37 years in this fascinating industry, I want to reduce my day to day work commitments and spend more time at home in Denmark. As Seadrill is approaching key milestones for the company's restructuring, the time is right to inform all stakeholders that I will not lead Seadrill in the company's next era and hand over to Anton, who will make an excellent CEO. I would like to thank everyone at Seadrill for their support, passion and tenacity over the years and I look forward to our continued journey together."