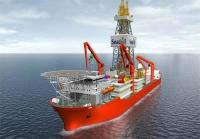 North Atlantic Drilling Ltd. and Seadrill Limited (Seadrill) are pleased to announce that an Investment and Co-operation Agreement ("the Agreement") has been executed with Rosneft in order to pursue growth opportunities offshore and onshore in the Russian market through at least 2022.
As part of these proposed opportunities, NADL will enter the onshore drilling market in Russia and enter into contracts for multiple offshore assets. In addition Rosneft will be acquiring a significant equity stake in NADL.
NADL has already contracted to drill the first two wells in the Kara Sea, as part of Rosneft and Exxon's joint venture during 2014 and 2015.