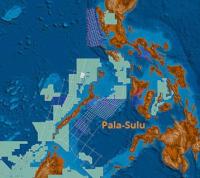 Searcher Seismic is currently reprocessing two prominent regional seismic datasets in the Philippines and Papua New Guinea.
The Pala-Sulu seismic survey, was acquired in 2011 to provide industry with a regional framework for understanding the prospectivity around Palawan Island, in the Philippines.
The dataset is currently being reprocessed with broadband deghosting and pre-stack depth migration to further enhance the quality of the existing data.
The Pala-Sulu survey is being processed immediately following the recently completed Mialara 2D new acquisition seismic survey, creating a comprehensive tied 10km grid over the PECR5 blocks.
In addition to the Pala-Sulu seismic survey, Searcher is also reprocessing the Lahara 2D seismic survey in Papua New Guinea.
The Lahara survey includes over 12,000 km of 2D long-offset seismic data over the south eastern Papuan Basin, which remains one of the most comprehensive seismic exploration datasets in the Gulf of Papua.