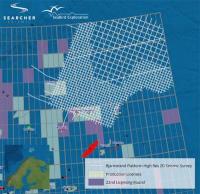 Searcher Seismic Pty Ltd., in cooperation with BGP Inc., has commenced the acquisition of the Bilby Non-Exclusive 2D seismic survey off Western Australia .
The Bilby 2D seismic survey in the Bedout Sub-basin and Broome Platform, Western Australia comprises of approximately 7,642 miles (12,300 kilometers) of 2D long-offset, high resolution broadband data over 2x2.48 miles (2x4 kilometers), 4x4.97 miles (4x8 kilometers) and 8x4.97 miles (8x8 kilometers) grids.
The survey has been designed to provide a grid of modern, high quality data to help identify prospective structural and stratigraphic trends that can be used for regional evaluations and future detailed seismic survey design.