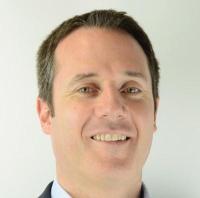 Seatronics Ltd, an Acteon company and part of its survey, monitoring and data business, has promoted Derek Donaldson from vice president Asia Pacific to vice president global operations.
Donaldson enters into a new position within the Seatronics Group management structure, reporting directly to the Seatronics Group managing director, Phil Middleton. Donaldson and Middleton will together support regional vice presidents in managing and developing the global Seatronics business. Donaldson will be based in Singapore and will continue to manage the regional office, whilst maintaining a global presence.
Donaldson said, "I joined Seatronics because of the quality of the team. Supporting Phil in his new role as he leads Seatronics is a great privilege, and I also look forward to working more closely with the regional vice presidents around the globe. Our people have a diverse mix of skills that have shaped Seatronics into the market leader it is today. With the support of our staff, we have successfully diversified our business to offer a broad range of products and services. There are exciting future opportunities for Seatronics."