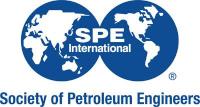 The second SPE Caspian Technical Conference and Exhibition (CTCE), officially got underway at the Fairmont Hotel in Baku, with over 500 oil and gas professionals from IOCs and NOCs, as well as government representatives, service companies, scientists, and others expected to attend and contribute.
Speaking at the opening of the conference, Academician Khoshbakht Yusifzadeh, First Vice President, SOCAR underscored that Azerbaijan had had one of the fastest-growing economies in the world over recent years, thanks predominantly to the oil and gas industry and major finds such as the Shah Deniz gas field.
Yusifzadeh went on to highlight the importance of nanotechnology, which he felt would play a special role in the growth of the oil and gas industry over the coming years.