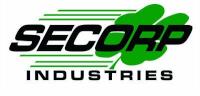 Secorp Industries, a provider of safety services and equipment for the oil and gas industry, has opened its new district office in Hobbs, New Mexico.
The new location will offer a complete range of safety services including H¬2S safety, gas detection and respiratory protection equipment, confined space and high angle rescue equipment and services, fall protection, emergency shower trailers, cooling trailers and variety of safety training seminars.
This facility's location allows Secorp to provide rapid response times to clients in the Northern Permian Basin region while enhancing opportunities for employee growth and advancement.
Tye Rorie will serve as district supervisor and will be responsible for daily operations within the office. As area manager, Cris Barber will oversee the company's activity within the region.