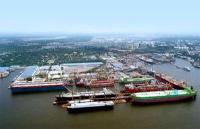 Sembcorp Marine says that PT SMOE Indonesia, a subsidiary of the Company, has set up a new subsidiary known as PT SMOE Singgar Mulia Engineering in the Republic of Indonesia.
The principal activity of PT SMOE Singgar Mulia Engineering is to provide engineering services. The incorporation of the said subsidiary is not expected to have a material impact on the net tangible assets and earnings per share of the Company for the current financial year ending 31 December 2014.
None of the directors or substantial shareholders of the Company has any interest, direct or indirect, in the above transaction other than through their shareholdings in the Company.