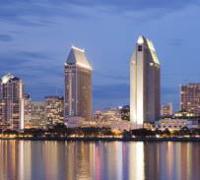 Sempra Energy announced a management succession plan ahead of pending retirements in the senior management team later this year and in early 2014.
"Our ability to continue to identify and promote strong leaders has been a critical factor in our success, especially in a changing industry," said Debra L. Reed, chairman and CEO of Sempra Energy. "We are announcing several organizational changes to continue to broaden the depth and experience of our leadership team and fill key roles of those who are retiring."
All of the new management assignments are effective Jan. 1, 2014, except where otherwise noted.