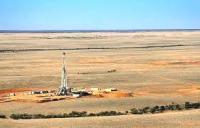 Senex Energy Limited expects to recognise the following significant items in its 2016 half year accounts:
Gain on sale of the Maisey block of approximately $38 million after tax following completion of the transaction with GLNG in December 2015; and
Non-cash impairment charge of approximately $70 million after tax on certain of the Company's longer-dated Cooper Basin exploration assets.

The gain on sale of the Maisey block delivers material value to shareholders and is the result of the latest in a series of strategic transactions that Senex conducted in the Surat Basin with neighbouring CSG producers QGC and GLNG. In December 2015 Senex received a cash settlement of $42 million and a suite of valuable technical and operating data from GLNG in exchange for the sale of the Maisey block.