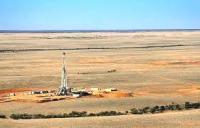 Senex Energy Limited has drilled nine wells of its FY15 drilling program in the South Australian Cooper-Eromanga Basin. Six of these wells are located in the northern flank of the Cooper Basin.
Sheerkhan-1 oil exploration well (PEL 182: Senex 57% and operator, Drillsearch 43%)
The Sheerkhan-1 oil exploration well was plugged and abandoned after reaching a total depth of 2,350 metres on 30 November 2014. The well encountered good oil shows in the Birkhead Formation, however the reservoir was poorly developed and contained an uneconomic volume of oil.
Jenners-1 oil exploration well (PEL 100: Senex 55% and operator, Santos 25.835%, Cooper Energy 19.165%)