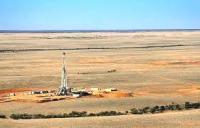 Senex Energy Limited has reduced FY15 capital expenditure and other costs to retain its strong funding position in the current volatile oil price environment.
Key Points:
•FY15 capital expenditure guidance reduced from $100 - $120 million to $85 - $90 million •Capital program to high-grade opportunities and continue valuable growth projects •No change to FY15 production guidance of 1.4+ mmboe •Additional cost savings of $6 million annualised have been implemented •Hedging instruments with floor oil price in place to protect Q3 and Q4 oil sales revenue •Set to end FY15 in strong net cash position
The reductions in expenditure are in response to the expected decrease in full year revenues as a result of current energy market conditions.
Senex has reduced its total FY15 capital spend by 20%, deferring higher risk exploration spend, and focusing its program on development and production enhancing activities.