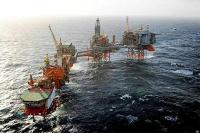 Lundin Petroleum says that Mr. Chris Bruijnzeels, Senior Vice President Development, will step down at the end of January 2015 following 12 years with the Company.
Mr. Bruijnzeels has worked in various technical, commercial and managerial positions within the Company since 2003 and has been Senior Vice President for the last six years. Mr. Bruijnzeels will become the President and Chief Executive Officer of ShaMaran Petroleum Corp, a publicly listed oil and gas company in which Lundin Petroleum has a shareholding.
Lundin Petroleum has commenced a process to identify suitable candidates for the Senior Vice President Development position.