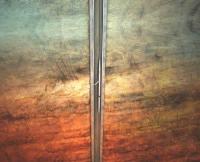 Sercel has launched GeoWave® II, an innovative new downhole seismic tool for conducting safe and efficient Vertical Seismic Profile (VSP) and hydraulic fracture monitoring surveys in the most hostile well environments.
GeoWave II is the industry's first digital multi-level array specifically designed for high-temperature, high-pressure wells. It is capable of continuous data acquisition at temperatures of up to 400°F/205°C and is pressure-rated to 25,000 psi/1,725 bar. With new optimized high-speed telemetry, up to 120 levels can be safely deployed on standard wireline for hotter and deeper reservoirs. GeoWave II can also be configured to provide the longest array (3000m) in the market by using larger intertool spacing.
Optimized for seismic surveys and microseismic applications, GeoWave II is the most versatile tool, allowing downhole operations to be conducted in any well type with a diameter of 3'' to 22'', and is compatible with downhole tractor systems for deployment in highly deviated and horizontal wells.